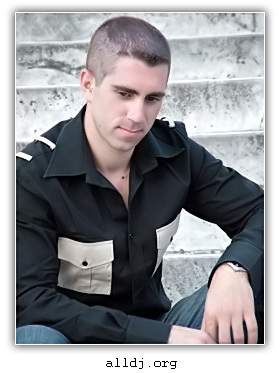 Giuseppe Ottaviani:
Giuseppe Ottaviani has started to release tracks on Vandit Records, Paul Van Dyk's renowned label, in 2001, and since then can be considered one of the most talented producer and influential recording artist in trance music.
His musical education started at the age of 4 years in Viterbo, a small Italian town near Rome when he first started to play the piano. After music school in his early childhood and studies of classical music as a teen, he discovered electronic music and started to spin his first DJ-sets at clubs and on local radio stations.
His deep enthusiasm for anything related to technology led to him beginning to use his computer to make and produce his own music and when he met Andrea Ribeca and Giacomo Micciche in 1999 (two electronic music enthusiasts and also DJs) quickly decided to start their own music project: NU NRG - Giuseppe's starting point as a professional musician and producer.
Since that time Giuseppe Ottaviani released club anthems like Dreamland, the Spaceflower EP, Butterfly, Casino, Connective and the smash hit Free Fall and won numerous awards like the Trance Award in 2004 and 2006 for Best Live Act. No wonder why he is playing on the biggest Festivals and greatest events while touring all over the world.
Since 2005 Giuseppe Ottaviani has started his solo career with big success. His solo-productions like Linking People, Through Your Eyes or his compilation The Vandit Sessions 4 receive an outstanding feedback from all around the globe.
The tracks La Dolce Vita and Far Away on Paul van Dyks new album In Between again show his quality as one of the most creative artists in this scene. He also keeps on performing live with more enthusiasm as ever before: "Playing my own music live is something special, something that really touches me" Giuseppe says, "it is an electronic music concert, performing on stage allows you to get through to the people, they really breathe the music, you can establish a two-way bond with them and the music itself changes and reacts to the people, this is why each show is different, unique".
website:
www.giuseppeottaviani.it